Welcome to our Publications post.
You'll find a summary of articles, interviews, and features where we provided our expertise in the crypto and blockchain sphere. Enjoy!
Will Pandemic Protocols Establish a Utopian Economy? ▲ Altcoin Magazine
The evolution of crypto can be analyzed from the essential components of design, development, and deployment. For modern systems to function, they require a combination of people, process and technology. These elements also set the foundations of modern innovation.
What is Driving Crypto and the Creation of the Virtual State™? ▲ Altcoin Magazine
Crypto-anarchists envision a free-rule zone for autonomous businesses and unconstrained virtual currencies. Anyone who denies these programmatic rules essentially forfeits their right to participate. In this second article, the crypto power hierarchy will be defined as a basis for understanding its governance in contrast to the real world.
Borderless Citizens™ in the 21st Century ▲ Altcoin Magazine
This series is presented in three parts and will analyze society's paradigm shift in behavior and present a vision for the future. In this first article, the creation of virtual communities is explored, fueled by blockchain innovation and explores the evolution of the crypto sphere.
Too Soon for 'To the Moon': What the BTC Rally Really Means ▲ financemagnates.com
A number of different factors have contributed to Bitcoin's recent price run. Is the rally here to stay? Cryptocurrency markets took an unexpected turn for the better last week with an unexpected surge in prices across the board.
2019 Predictions: Smart contracts will take off in insurance ▲ cirmagazine.com
As we mark the ten year anniversary of Bitcoin's launch, there's no shortage of news and speculation related to the digital currency's value and potential applications. Articles related to blockchain overwhelming concentrate on an infrastructure underpinning digital currencies used for speculative investments. The reality is far more complex.
GlobalCoin Could Replace Tether, Disrupt Payments Industry ▲ financemagnates.com
Facebook's crypto project has received mixed reviews–but the project could be a good thing for the crypto ecosystem. Facebook's enigmatic blockchain project has become a little less mysterious; little by little, details about the project are coming into public view.
Adel Invigorates Ethical Communities in Cryptocurrency ▲ HostingAdvice.com
By combining the best of blockchain technology with business incubation, Adelbrings a community-based approach to discovering, evaluating, and building forward-thinking companies. Cryptocurrency replaces the more traditional venture capital funding, enabling organizations to methodically scale without losing the energy of a disconnected ownership group
New digital wallet could contain the solution for online payments security ▲ Euromoney.com
Data security company Krypti claims the microtoken exchange security system used in its new digital wallet for storing bitcoin and other cryptocurrencies offers the most sophisticated protection against hackers on the market.
Blockchain plus ▲ e-forex.net
Adel is a technology incubator for blockchain innovation. Not unusual these days, but there's a twist. Adel's approach seems to be pulling in the FX industry. "A majority of registered users in our ecosystem are FX and crypto traders," says Gabriel Dusil, general manager and co-founder, Adel. William Essex went to talk to him.
▲ The Crypto Uprising ▲ BlockTribune
The blockchain is the underlying technology behind all cryptocurrency. In its simplest form, it is a marketplace for digital payments and asset exchange. Rather than a central authority, a database of transactions is managed by a Peer-to-Peer (P2P) network.
▲ Adel Featured in Forbes▲ Czech Alliance
The Blockchain Connect Association, a newly established Czech Alliance formed in the spring of 2018 with partners including IBM, PwC and a Prague-based fintech incubator for start-ups, has revealed plans to contribute to the development of blockchain technologies in the "economic and public spheres" within the Czech Republic.
▲ Architecting DCX ▲ Global Banking & Finance Review
Areas such as retail, trade, logistics and syndicated loans remain incredibly convoluted with many phases of verification and confirmations before transactions are completed. Blockchain tech can streamline these processes and bring similar value to what the internet did for the information age.
▲ Adel in the Press ▲ Irish Tech News
Mankind has been shaped by borders, whether physical, geographical, technological or financial. Societies have found ways to structure themselves into coherent and ordered blocks. Over the last few centuries empires have risen and fallen, wars have been waged and physical borders have moved.
▲ Fintech Futures ▲ Adel Opinions
One of the great surprises of the blockchain revolution is that banks continue to occupy a near monopolistic position within financial services, despite their obvious and much publicised inadequacies.
▲ Dusil on DCX ▲ What Investment
For centuries, the exchanges of London, New York, Frankfurt and Tokyo have dominated the buying and selling of equities, commodities and other asset classes. Although technology has improved over the years and people can engage with these markets from the comfort of their own home, the core premise of a centralised exchange has remained the same.
▲ Evolution in Crypto by Gabriel Dusil ▲ Decentralised Exchanges
In the revolution of emerging blockchain technologies, shifting from legacy models and habits to embrace this paradigm shift, occurs in iterations. Arguably, the most significant aspect of blockchain is decentralisation, which allows for programmable trust, distributed ownership, and removes the necessity for third party arbitration.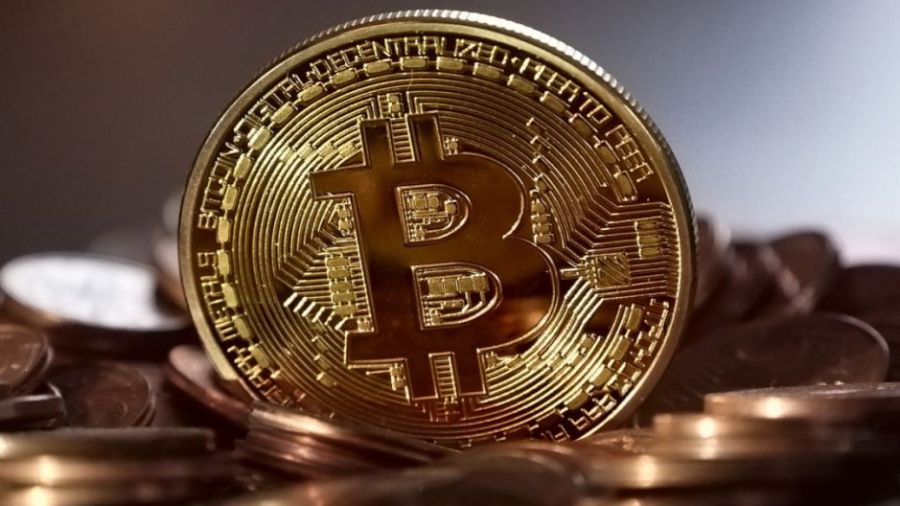 ▲ Adel on the Evening News ▲ TVP3 Poland
Adel has been featured on the Polish evening news! Polish channel TVP3 covered the blockchain conference in Gdansk as well as bitcoin & other cryptocurrencies. Although the broadcast is in Polish, their footage shows Adel's co-founder Gabriel Dusil presenting with the Adel logo in the background, shown multiple times.
▲ Gabriel Dusil mentioned in Euromoney ▲ G20 Ministers
Finance ministers and central bankers at the G20 have called for greater global coordination in their approach to cryptocurrencies, but that looks a remote prospect when different regulatory bodies in the same country cannot agree a strategy.
▲ Euromoney Interviews Adel Co-Founder Gabriel Dusil on Bitcoin Gold
Cryptocurrency architects have unveiled Bitcoin Gold, a new currency based on the bitcoin network set to begin trading in December, which attempts to resolve what some see as the excessive influence miners have on the bitcoin network.
▲ Blockchain Tech Incubator Firm Could Spark Jobs
A technology business using cutting edge blockchain technology could ultimately help to bring jobs to the island, it has been claimed.
▲ "How to Pull Bitcoin out of Darknet Stigma: Blockchain Startup Expertise"
With most new technologies, it's rare that mainstream investors dive in and take risks with the unfamiliar and untested. Organized crime, on the other hand, will invest in cutting-edge technologies to drive their initiatives, just like any legitimate business.
▲ How Digital Currencies Help Create Real-World Solutions, Explained
The Blockchain is a distributed public ledger of all transactions that have ever been sent with Bitcoin. In fact, Bitcoin itself is nothing more than just records on this ledger, by tracing the history of each single coin in the network since its creation and to the latest owner, any user can tell who owns Bitcoins, and how many.
▲ Adel ▲ Why Fintech Incubator Launches ICO
Adel, a global cryptocurrency, community-based project funded platform, is aiming to create a decentralized and self-sustaining macroeconomic ecosystem for Blockchain innovation.
ICOs are a new paradigm of fundraising, in use with many young Blockchain-based startups. During one, the company in question releases a cryptocurrency token and sells a part of the total supply to its intended audience.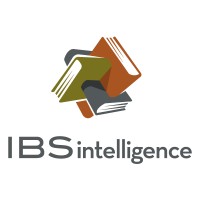 ▲ Adel Co-Founder ▲ "Blockchain is a foreign concept for VCs"
Traditional venture capitalists don't understand blockchain, according to Adel Co-Founder Gabriel Dusil. In an interview with IBS Intelligence, he cited the lack of familiarisation with the technology as a reason why blockchain startups struggle to achieve funding.
▲ Creating Value with Cryptocurrency: White Paper
This white paper outlines Adel's advantages from three vantage points: a) Blockchain technology, b) the Nxt (and soon, Ardor) platforms on which Adel is built, and c) additional business processes Adel has introduced into its ecosystem to provide effective, community-based development and funding.
▲ In Nxter, Venture Beat, Fintech Finance, and more…
▲ In Forbes, The Economic Times, The Paypers, and more…